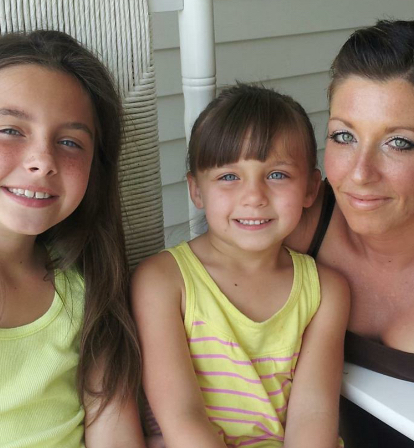 Learn More About the Life & Legacy of
Judy Malinowski
"I didn't deserve this, no one does."
"I didn't deserve this, no one does."
Our
Mission
Judy's Foundation will assist individuals and families suffering from what we believe to be a worldwide crisis, domestic violence, drug abuse, and human trafficking. Not only are we here to offer support and be a resource for victims and their families, but we also hope to achieve nationwide awareness through social media resources such as books, seminars, videos, and documentaries. At Judy's Foundation we want to promote healing and reconstruction in the natural family itself.
Our
Vision
Judy's Foundation is committed to promoting the long-term strength of the natural family unit, reducing the reliance on governmental social services, helping to prevent loved ones from falling over the edge, and preventing further tragedies.
Our
Values
Judy's Foundation believes every victim deserves support, help, and compassion, regardless of addictions or dependence, past or present, on alcohol or drugs.
Current Projects
Judy's Foundation is working closely with first responders, and the courts to develop technology that will assist with dealing with domestic abusers, especially when they have repeat offenses
We are fighting to improve and expand Judy's Law into other states with the goal of one day having Judy's Law become a federal statute.
Designing and creating Judy's House, a safe place for single mothers like Judy and their children to help address the trauma and disruption of domestic violence.
About Our Board Members
Justyn Smith
I am married to Don, I am a mother to 4 awesome kiddos Veronica, Josey, AJ, and Weston. We work hard and play hard! Judys Foundation is my most rewarding job, but it's not my only one. Together my husband and I operate our custom home building business: Just Your Style Homes, we operate Peek A Boo Cabins-our rental cabins in Hocking Hills, and I am a real estate agent.
My family enjoys being outdoors, hunting, fishing, and s'mores by the campfire. When I have time away from the family, you will probably find me doing some crafting, and DIY projects!
Now that you know a little about me, let me tell you why I am so passionate about working with Judy's Foundation. When I was on a class trip the last day of my junior year of high school, I came home to find out my whole world had changed. I walked off the bus and was escorted by an officer to my grandmother who sat in the back of a car. I looked in and she told me "they are gone". That day, while I was away, my father brutally beat and killed my mother, then killed himself. Just like that my brothers and I were left to figure out the rest of our lives on our own. We were split up, each of us in a different state, and raised by separate families. It was hard, very hard, but this is where the story gets better, I made it! I am a part of Judy's Foundation because I want to help people realize that even though bad things happen, it doesn't mean you have to be a victim forever! I hope to motivate and inspire others, I am here to help! I write this quote down often, it has helped me through some hard times: "you never know how strong you are until being strong is your only option"
Tom Skladany
My name is Tom Skladany, and I am a father to 4 beautiful daughters-Erin-Karly-Shawn and Cami. My 6 Grandchildren brighten my day every day! I have been in the printing industry for over 40 years-SKLADANY ENTERPRISES, INC, dba Skladany Printing Center
All of us were athletes. I had the pleasure of playing for Woody Hayes at Ohio State in the 70's and the Detroit Lions in the 80's. We all played the following sports-Basketball-Soccer-Golf and softball/baseball. All of us fish.
The reason I am so passionate about working with Judy's Foundation is because I watched in horror on Channel 4 the night they reported the horrific news that some misfit of society poured gasoline over Judy Malinowski. It stuck with me for years especially because I have 4 daughters and this hit me hard. I waited and waited to see what happened and after a couple years I worried about the family and sent over some candy and gift cards so they could forget about life for a little while. Next thing you know I was telling them about the set-backs that I had occur to me in life and how I always came back through hard work and believing in myself. When Bonnie B told me that it helped Patrick-Kaylee and Maddie it warmed my heart. I live by "everything that-happens happens for a reason and for the best"
Bob Ostrander
Bob is an accomplished author, speaker, entrepreneur. His professional experiences span over 50 years of consulting and coaching businesses and individuals..
In 2005 Ostrander created a system to help individuals reduce living expenses called Saving Without Sacrifice. The results have been "life changing" for many who have utilized the system that, on average, leads to savings of $200-$800 per month without diminishing lifestyle changes. His book, Saving Without Sacrifice, with an accompanying workbook, combines over 1000 ways to cut living expenses, and save significant dollars on major purchases. In 2002 Bob began to put together a process, with the Lord's leading, that addressed ways to come alongside people who are in crisis. His experience has been with stewardship and legacy issues, but has identified and encouraged development of curriculum for family crisis, health and wellness crisis, education, and life's work crisis with over 90 books. This process feeds into the need that people have who suffer from domestic violence. They are often abused, but see no way out because of economic restraints.
Bob was exposed to many of these issues because his wife started and acted as the head of Madison Christian School for 30 plus years. His oldest daughter and granddaughter both teach in that school. In addition, Bob served for ten years on the board of Lighthouse Christian Counseling. His son has worked primarily on the health and wellness side of this vision. His youngest daughter was formerly Director of Student Life at the University of Central Florida and now heads up training at Amazon. His grandson is an audio engineer, and his youngest granddaughter is still in school.
Daughter. Sister. Mother.
Judy Malinowski's story begins long before the attack that took her life.
A former pageant winner who was named Miss New Albany, Judy was beautiful, inside and out.
As a young adult, Judy was diagnosed with ovarian cancer. After beating the disease once, Judy was told the cancer had returned in 2006. Judy underwent a full hysterectomy and during recovery, became addicted to her pain medication.
With the love and support of her family and the help of rehabilitation, Judy beat her addiction, just as she beat cancer.
Judy's life was taking a turn for the better.
" … she was completely on fire …"
In 2015, Judy met Michael Slager. Judy would call Bonnie about Mike. Something was wrong. Bonnie had a bad feeling about him and the relationship, and when Judy tried to end things, Mike refused to accept it.
On August 2, 2015, Mike followed Judy to a gas station where an argument ensued.
Michael Slager doused Judy with gasoline and lit her on fire with a cigarette lighter.
Then he walked away.
"… staggering around in the grass …"
When Bonnie got the call from the hospital, doctors told her Judy had been badly hurt. Hours later, Bonnie learned the extent and severity of her daughter's injuries.
"Tell me there's hope! Tell me there's hope."
Bonnie was warned by doctors that she would not recognize her daughter, who suffered third and fourth degree burns over 70% of her body.
Doctors thought she had hours to live.
"It just didn't even look like a human being … All I could see was that she was alive."
60 surgeries.
Skin grafts.
Being brought back to life multiple times.
7 months in a coma.
Unable to walk.
Barely able to speak.
A fighter.
Judy lost her ears, fingers, and most of her eyesight. She lost her hair, eyelashes, and eyebrows. But Judy never lost her spirit, her faith, or her bravery.
Knowing she would die from her injuries, Judy recorded a statement from her hospital bed. Judy argued Mike should be charged with murder and given a life sentence.
700 days after the attack, Judy died.
In 2018, Michael Slager pleaded guilty to murder and was sentenced to life without parole. Judy's testimony was shown to the court – the first time such evidence was allowed.
Judy's story inspired Ohio lawmakers to pass Judy's Law to create tougher prison sentences for attacks that permanently disfigure or disable.
Her daughters were there at the signing, celebrating their mom's life, legacy, and vow to help other women.
"Mommy did not die in vain."